Our Firm
LarrainVial Securities US LLC ("LarrainVial Securities") is a wholly owned subsidiary of one of Chile's leading financial groups, Larraín Vial SpA, an investment company with more than 80 years of experience in the capital markets. Larraín Vial SpA distinguishes itself with its strong focus on excellent client service, efficient execution, and compliance culture - core values and practices which drive its dedicated service to clients on a daily basis. This tradition continues with LarrainVial Securities.
In 2010, LarrainVial Securities became registered with the US Securities and Exchange Commission and the US Financial Industry Regulatory Authority, a first for a Chilean broker dealer. As a broker primarily focused on U.S. institutional investors seeking to identify and capitalize on investment opportunities in Latin American securities, LarrainVial Securities distributes independent research prepared by the award-winning research team of its Chilean affiliate, Larraín Vial S.A. Corredora de Bolsa.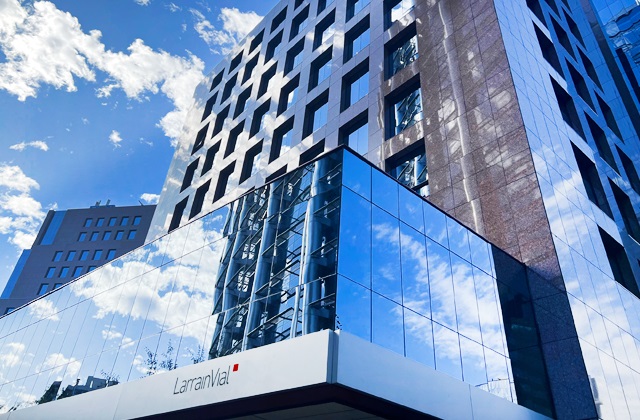 Our Services
Its singular status in the United States enables LarrainVial Securities to facilitate diversification of its clients' portfolios through investments in Chilean, Peruvian and Colombian equities and those of other Latin American companies. With access to the outstanding research of our affiliate, we provide our clients with advice, information and ideas which assist them in managing their investments and assessing risk*.
*As with all foreign investments, currency fluctuations and other local regulatory matters may affect performance.
Research Department
Founded in 1992, the Research Department of our affiliate, Larraín Vial S.A. Corredora de Bolsa ("Corredora") is the core of its activities.
Our Research Department's analysts have been recognized on several occasions for the quality of their research. Some of the institutions that have honored our team are Latin Finance, Institutional Investor, Consensus Economics, and Thomson Reuters.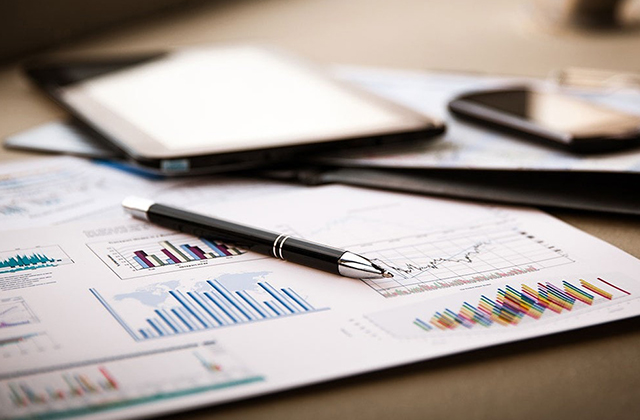 Investment Ideas
A significant advantage of LarrainVial Securities comes from the investment ideas generated by Corredora's recognized Research Department. Its research team has a unique approach--it delineates complete reports into four categories: economy, markets, fixed income and stocks.
Each category includes its own publications and regular rates of recurrence, and all have the stated objective of providing the tools that LarrainVial Securities clients need to make the best possible investment decisions.
To these ends, the Corredora Research team continually seeks innovative practices, and it strives to discern the key variables which influence economic expectations and thereby provide high quality market intelligence.
LarrainVial's Research Department has a vital role in delivering high-quality advising and fundamental analysis of economies and markets in Chile, Colombia, and Peru. Our Research team is composed of several analysts who cover the following sectors: Basic Materials, Industrials, Consumer Goods, Consumer Services, Telecommunications, Utilities, Financials, and Technology.
Several of our main reports:
Equity & Corporate Credit Reports
Company reports
Results Reports
Sector reports
Results Preview Reports
Equity Strategy Reports
Economics and Markets
Chilean Institutional Flow Reports
Colombian Institutional Flow Reports
Relevant Macroeconomic Reports (particularly focused on Sovereign Debt and Exchange rates)
Comprehensive Equity and Corporate Credit Reports
LVRS Handbook
LVRS DataBook
LVRS Wake-Up Call
Business Continuity Statement
Client Disclosure for Business Continuity
LarrainVial Securities US LLC (the "Firm") maintains a Business Continuity Plan ("BCP") that is designed to ensure the continuation or prompt resumption of our business in the event of a significant business disruption ("SBD"). Such a disruption might include a blackout, an act of terrorism, severe weather, or natural disaster that disrupts our business and/or facilities. The Firm's BCP calls for us to contact clients in the event that a significant business disruption is expected to impede client business. In the event of a SBD, the Firm will make reasonable effort to contact clients promptly if we perceive that the event may impede or significantly delay that client's business.
Firm Objectives
Our Firm's Business Continuity Plan has been designed to address the following areas in the event of a significant business disruption:
To ensure and maintain the safety and security of all of the Firm's employees, consultants, temporary employees, trainees and interns.
To provide all staff of the Firm with procedures that will support a clear and focused response to an occurrence.
To provide the Firm's management and staff with sufficient information so that they can continue business and meet corporate commitments and client needs.
Minimize damage to business operations resulting from an emergency, by instituting a pre-determined and validated response mechanism and organizational structure.
Scope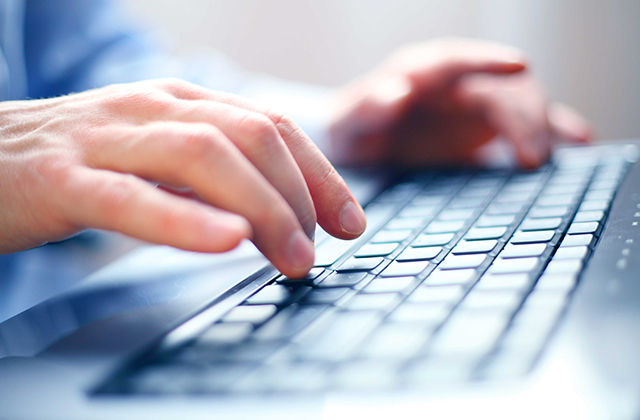 "Significant disruption" refers to local or regional events such as natural disasters, fires, power outages, acts of malice, and technical or infrastructure disruptions. SBDs can range in level from building-specific events to regional issues. In the event of a SBD, our aim is to quickly resume business operations after (a) safeguarding our employees and property, (b) making a financial and operational assessment of the situation, and (c) protecting the Firm's books and records. The scope of business operations our BCP addresses include:
Data backup and recovery of all mission-critical systems.
Financial and operational assessments.
Alternate avenues of communication with our clients, employees, and regulators.
Alternate physical locations in which to conduct business.
Mission Critical Systems
Regulatory reporting
Data Backup and Recovery
Hard Copy Backup: In the event of an internal or external SBD that causes the loss of our paper records, we will physically recover them from our back-up site. If our primary site is inoperable, we will continue operations from our back-up site or an alternate location.
Electronic Backup: For the loss of electronic records, we will either physically recover the storage media or electronically recover data from our back-up site, or, if our primary site is inoperable, continue operations from our back-up site or an alternate location.
Financial and Operational Assessments
Operational Risk: Our BCP addresses the Firm's ability to maintain communications with clients, employees, critical business constituents, critical banks, critical counter-parties, and regulators and to retrieve key activity records through its mission critical system.
Financial and Credit Risk: Our BCP addresses the Firm's ability to fund operations and maintain adequate financing and sufficient capital.
Maintaining Communications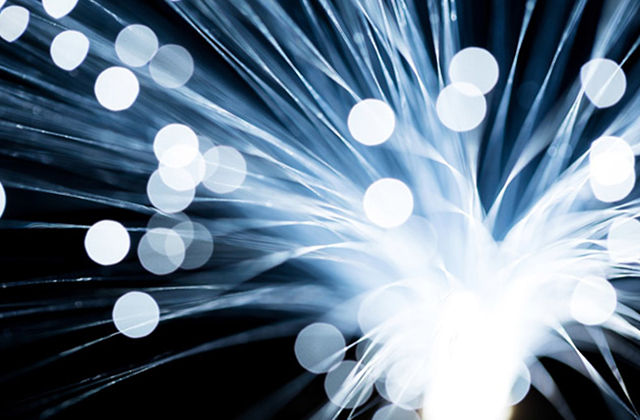 The Firm will establish and maintain communications through the most reliable and appropriate methods reasonably available given the severity of the SBD. This will include utilizing telephones, mail, e-mail or facsimile to communicate with clients, employees, and regulators.
Alternative Business Locations
In the event of a SBD, the Firm will transfer operations to a predetermined disaster recovery site located in Santiago, Chile with a target recovery time no greater than two hours. In the event of an internal or external SBD, if telephone service is available, our personnel will to the extent possible continue client business through telephonic and electronic means.
Mission Critical Systems
The Firm engages in investment banking activities. The Firm's mission critical systems are those that ensure communication with clients, with other broker-dealers, and with transaction participants to ensure that transactions progress notwithstanding the occurrence of a SBD. Our BCP establishes procedures that enable the Firm to continue our business operations through (a) our alternate physical location or (b) at other locations that are decided upon by our senior management.
Regulatory Reporting
In the event of a SBD, we will contact the SEC, FINRA, and other regulators to determine which means of reporting are available to us, and use the means closest in speed and form (written or oral) to our previous filing method. If we cannot contact our regulators, we will continue to file required reports using the communication means available to us, and we will keep hard copies of all filed materials.
Updates and Annual Review
The Firm continuously tests throughout the year to improve our policies and procedures. Although we have taken significant steps to develop and implement sound business recovery plans, we cannot guarantee that systems will always be available or recoverable after a disaster or significant business disruption. However, we believe that our planning for such events is robust and consistent with many of the best practices established within the industry. As a result, the Firm's BCP is reviewed periodically and subject to modification without notice. Any material changes to the above information will be available on our website or upon request. If you have further questions about our BCP or wish to receive a copy of our BCP, please visit our group's primary website at www.larrainvial.com or contact the firm directly.
Contact Us
LarrainVial Securities US LLC
LarrainVial Chile
Avenida El Bosque Norte 0177, Piso 3
Las Condes, Santiago 7550100, Chile
LarrainVial Securities
400 Madison Avenue, Suite 5C
New York, NY 10017, United States